Video
The program is now equipped with a new part that allows you to create complete projects (movies consisting of several scenes).
A project can be composed of various scenes, logos, titles, music.
The same scene can be entered more than once with different processing parameters.
To access this new feature we have to press the video button in the top menu.
After pressing this button will open a new screen: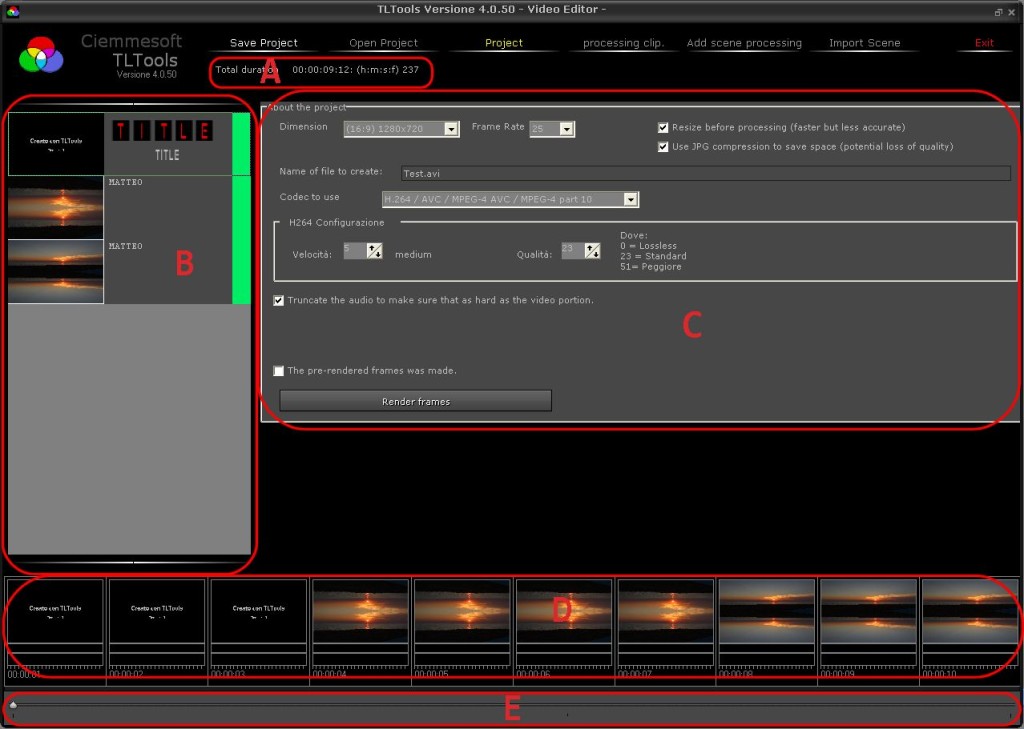 This screen can be divided into several areas:
A: This area will show the total time of the project
B: This area will list the various components of the project (scenes, titles, transitions, etc …)
C: In this area you can change various parameters that make up a single scene, transition etc …
Q: TimeLine where they are drawn to preview all the components of the project
E: Scroll bar is used to scroll the timeline to see the whole project.
Is also present, the usual menu that allows us to perform various operations.
The first thing to do is to assign a name to the project. To do this you need to press the menu button "Save Project" and give it a name.
Press "Save" to proceed